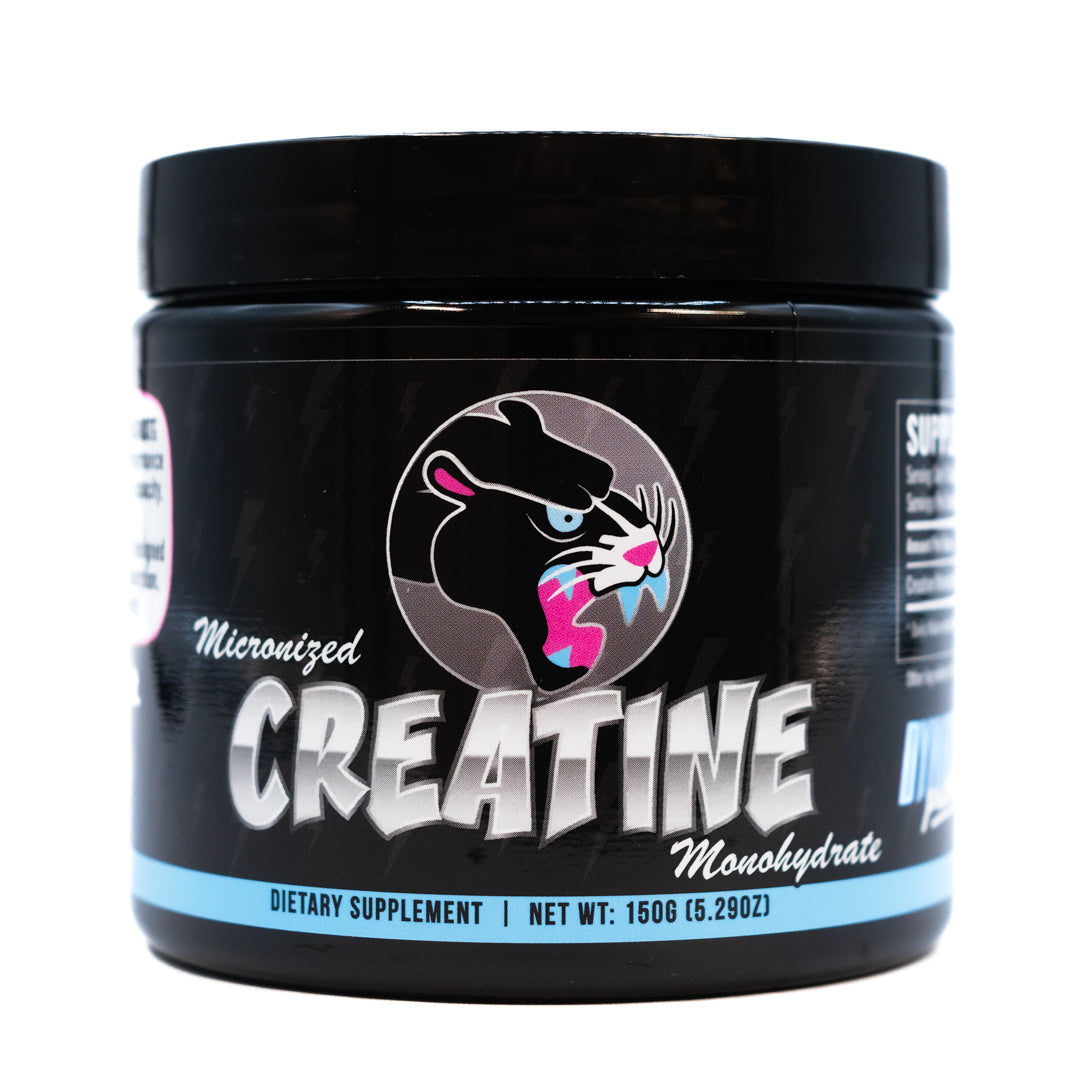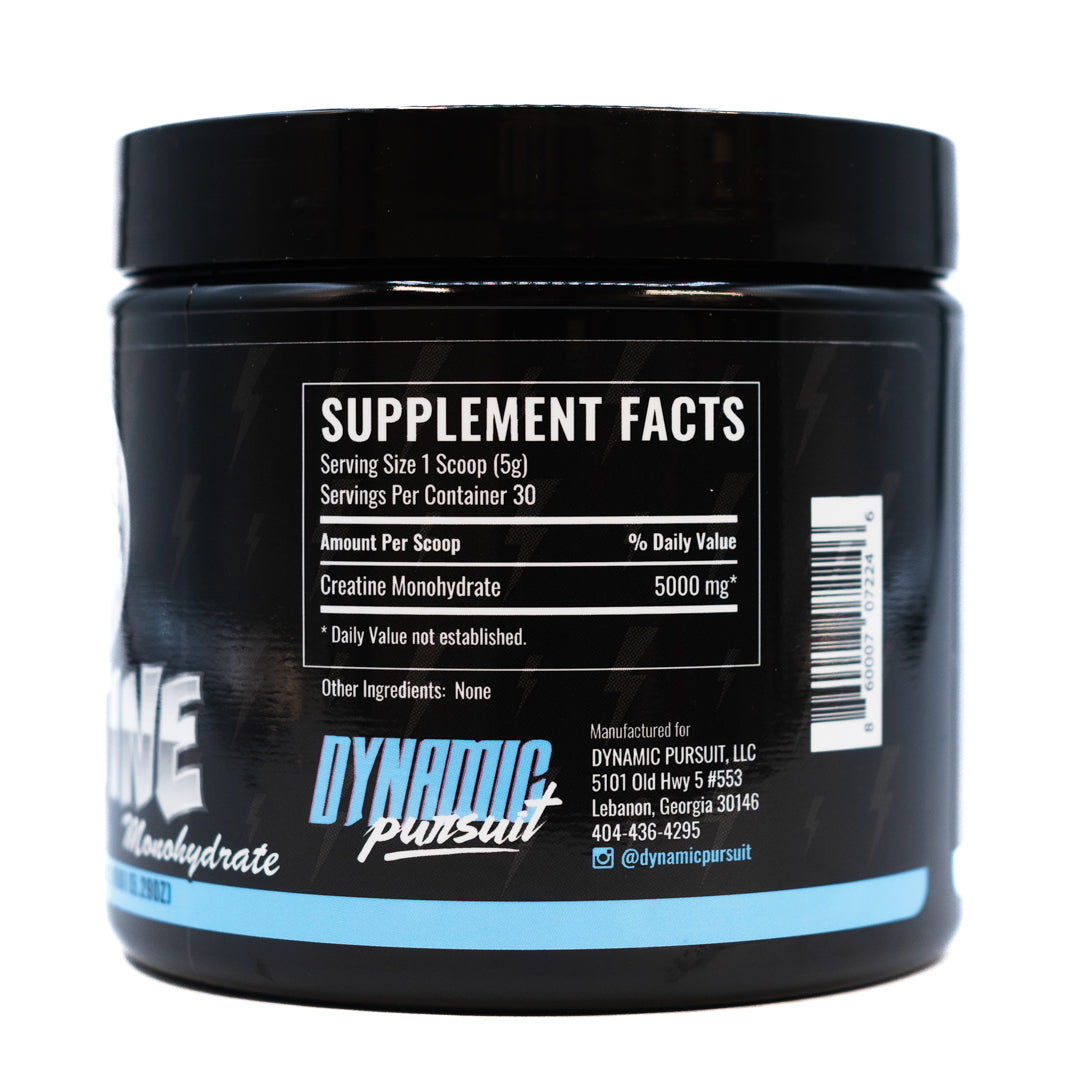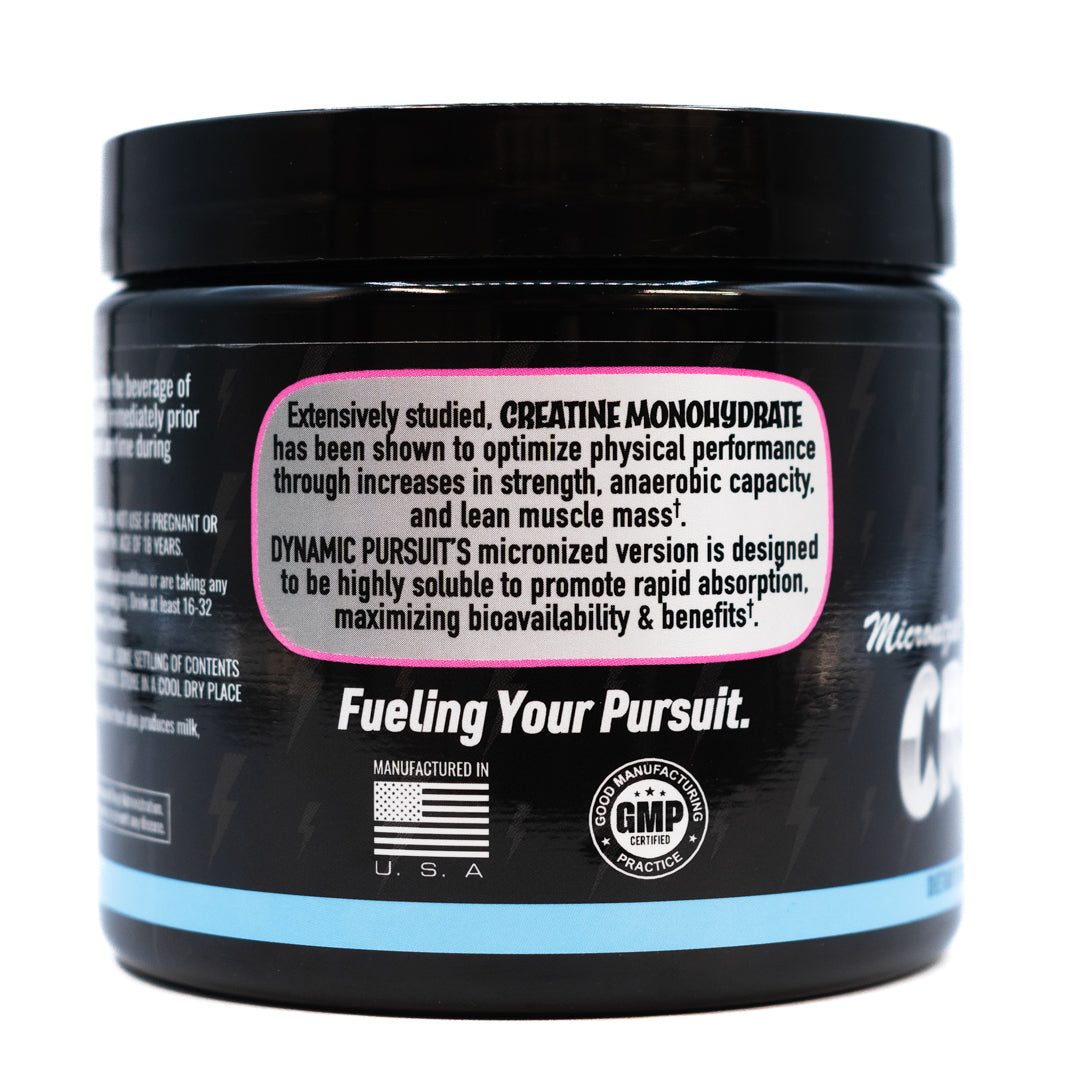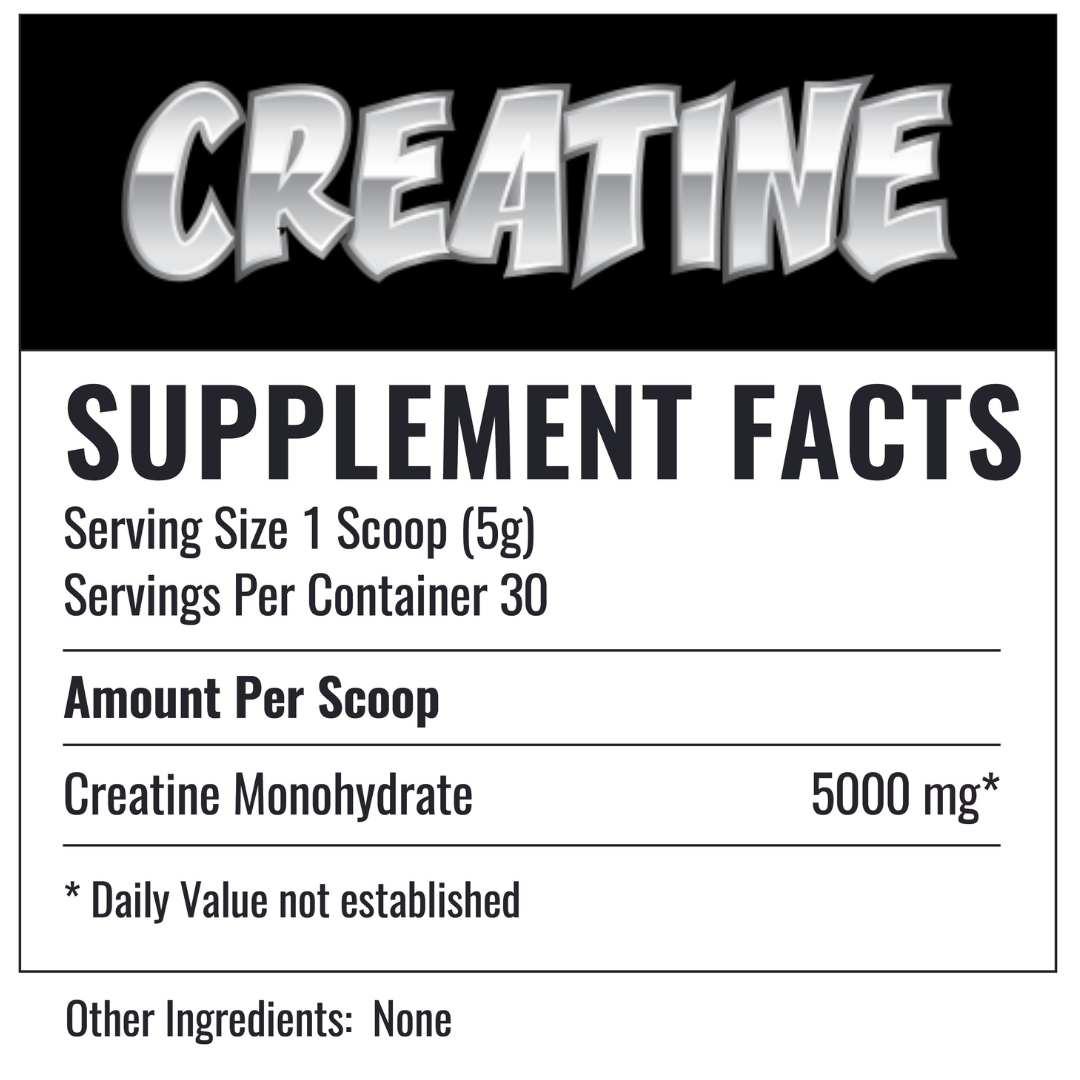 CREATINE
Sale price
$23.95 USD
Regular price
Great product
This Creatine is completely tasteless and easy to mix. Super fast shipping. I also don't really get the Creatine bloat from this product which is LOVELY. There is a notable difference in how I feel and my actual strength when I am using this product versus when I am not. Highly recommend all Dynamic Pursuit supps. I have had every single once of them, except Razzle Dazzle, but that's my next re up!
Great Product! No Bloating
Great product! It's tasteless and mixes well whether I've mixed it with protein or an energy fizz. Even better - zero digestions issues and zero bloating! 🙌🏻 love that I can get good quality creatine also at a reasonable price.
Mixes well, not gritty & great price
Decided to give this a try. I have had many others in the past and it was gritty or made me gag. This mixes well, not gritty and great price! So glad i gave it a chance! Thanks K Pope for an awesome Formula!
SCIENCE BACKED INGREDIENTS THAT FUEL YOUR PURSUIT.
Creatine supplementation increases your muscles' phosphocreatine stores. 
Phosphocreatine aids the formation of Adenosine Triphosphate (ATP), the key molecule your cells use for energy and all basic life functions.
During exercise, ATP is broken down to produce energy.
The rate of ATP resynthesis limits your ability to continually perform at maximum intensity, as you use ATP faster than you reproduce it.
Since creatine supplementation increases your phosphocreatine stores, it allows you to produce more ATP energy to fuel your muscles. This extra fuel can contribute to an increased capacity to perform high-intensity exercise allowing you to push harder and heavier for longer in the gym. Properly utilizing this increased ability will make strength and muscle gains essentially inevitable. 
CREATINE
Adults looking tooptimize physical performance through increases in strength, anaerobic capacity, and lean muscle mass. Creatine offers a slew of benefits outside of the gym as well such as supporting brain health, bone mineral density, memory function, and quality of life. As always, check with your doctor before adding any supplements to your regimen.
To maintain optimal levels in your body it is best to use it daily on both training and non-training days. It is believed to be most beneficial when consumed immediately prior to, during, or after training. However, the timing on non-training days is likely less important and can be consumed at any time, preferably with a meal. 
The unflavored version we offer is easily added to preworkout or protein drinks.
Some people suggest taking higher doses than the daily recommended amount when first starting to take Creatine and reducing it after a few days or weeks. However, studies show that after three to four weeks of taking the recommended three to five grams of creatine daily, the body's Creatine levels are just as high as when higher doses are taken at the beginning.
We recommend using Creatine continuously. Studies show that the recommended daily dose of between 3 and 5 grams is deemed safe for long-term use. With this in mind, we offer a subscription option with a 10% discount.
In an effort to keep the product affordable while ingredient and manufacturing costs are rising, we have opted out of testing our creatine since it is a 1 ingredient supplement. The creatine is 3rd party tested and verified for purity. Our preworkout is banned substance tested and certified.
We ship worldwide, using USPS as the carrier. There are currently some country restrictions with USPS that you can read about here.
Our products are manufactured in the USA and follow USA regulations. Customs Laws apply and vary for each country. The consumer takes responsibility of abiding by the customs laws as the importer of the goods. Only if an item is seized by customs and returned to us in good condition; we will offer a refund upon the arrival.
Some users report bloating, muscle cramps, stomach discomfort, and or upset stomach while taking Creatine. However,studies show that the adverse effects of Creatine supplementation are almost nonexistent when using ultra-pure Creatine Monohydrate at the recommended dosage with sufficient water intake. In an effort to limit unwanted side effects, we went the extra mile to provide a product that is extremely high quality. Third party analysis shows Dynamic Pursuit's Creatine Monohydrate to be 99.99% pure! In addition to this, it is run through a "200 mesh" filter, which has (200) openings per square inch, resulting in a very small particle size. As a result, our product is highly soluble and can be absorbed quickly.
Occasionally we will have sales and discount codes. The best way to stay in the know and get the best rates on any of our products, is to join the VIP text club here.
Most supplements will have a pregnancy and breastfeeding warning label advising against their use due to lack of studies on this topic. Because of lack of information specific to creatine, we would not recommend this supplement during those times. Consult your physician first on these guidelines if you wish to still use it.